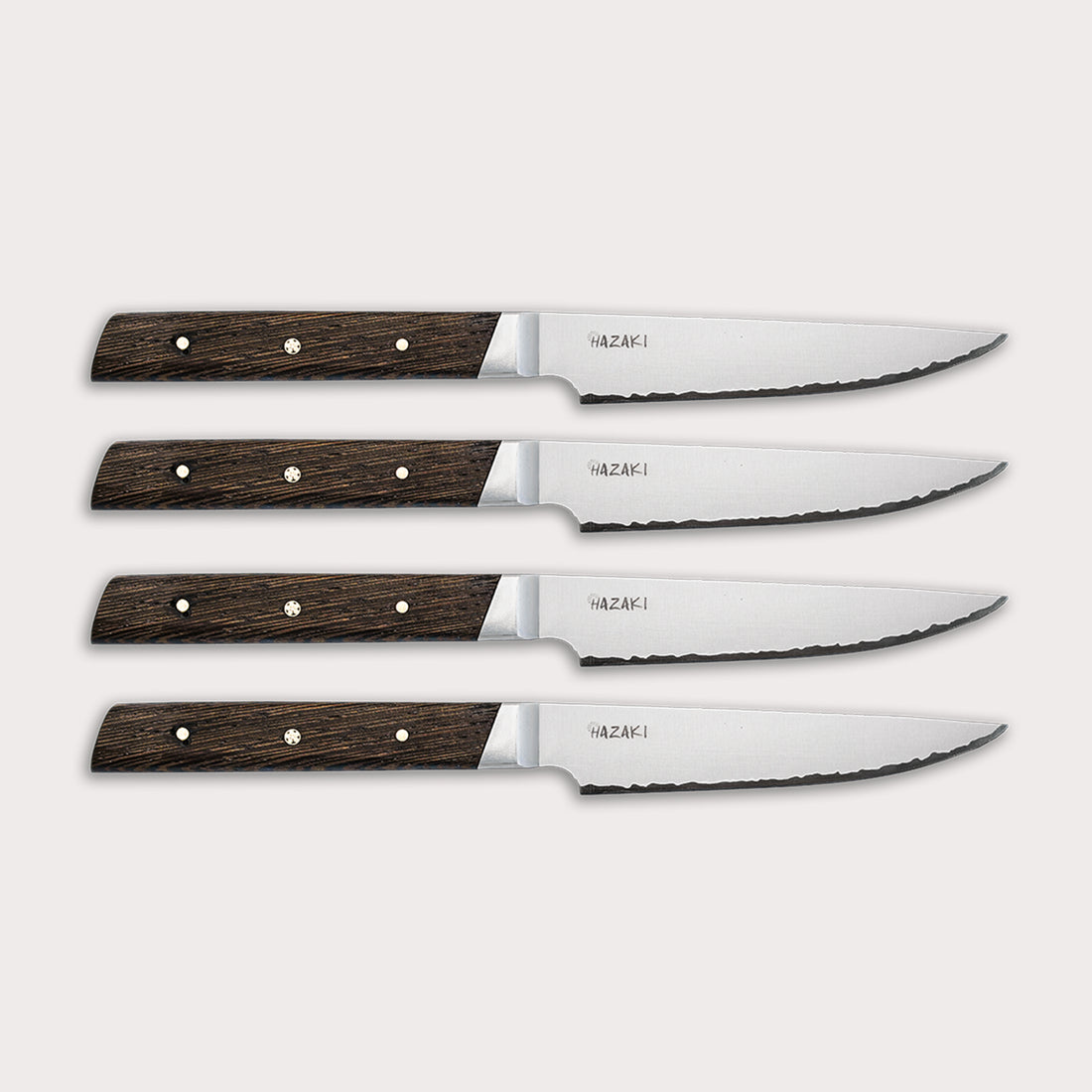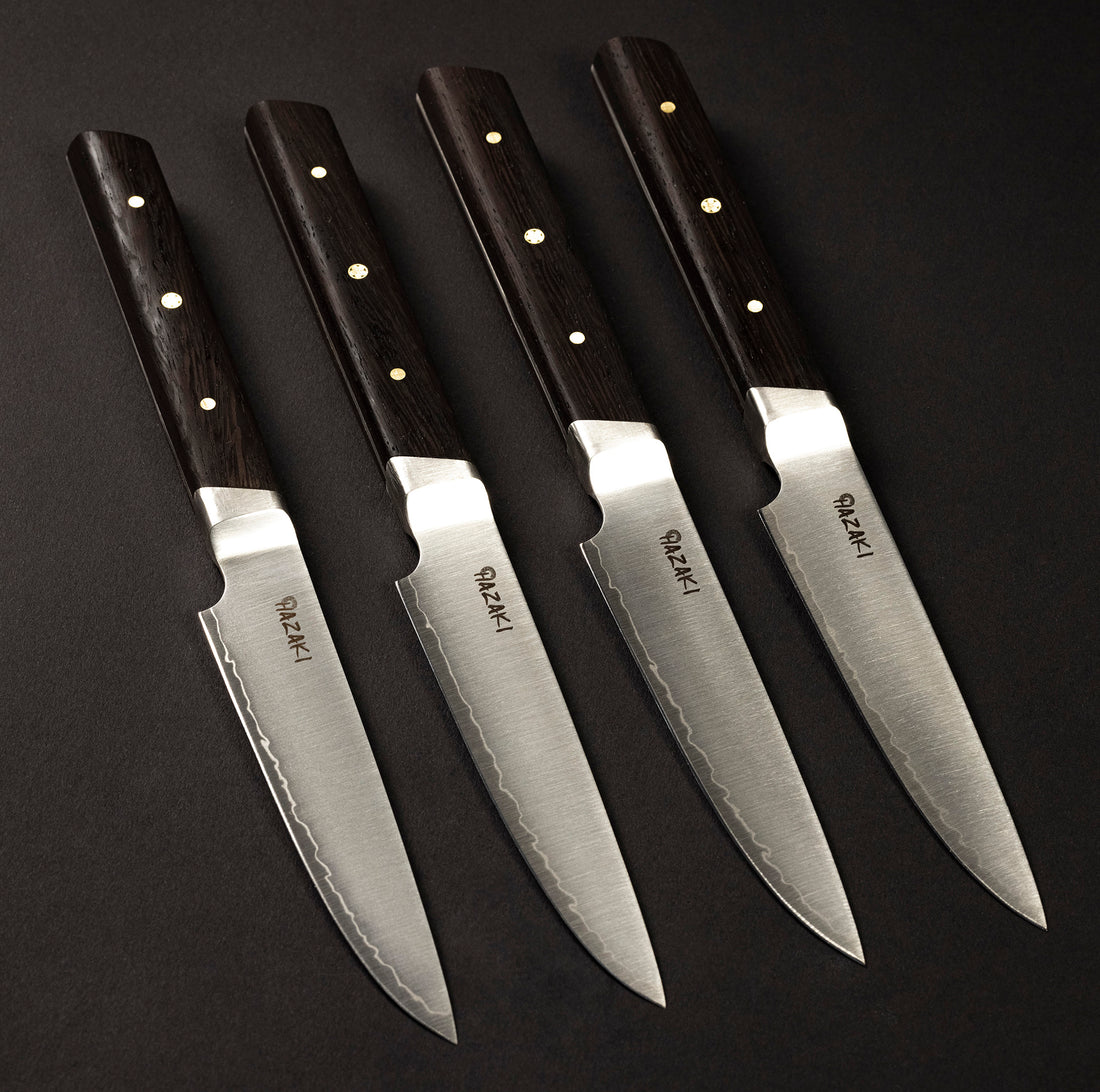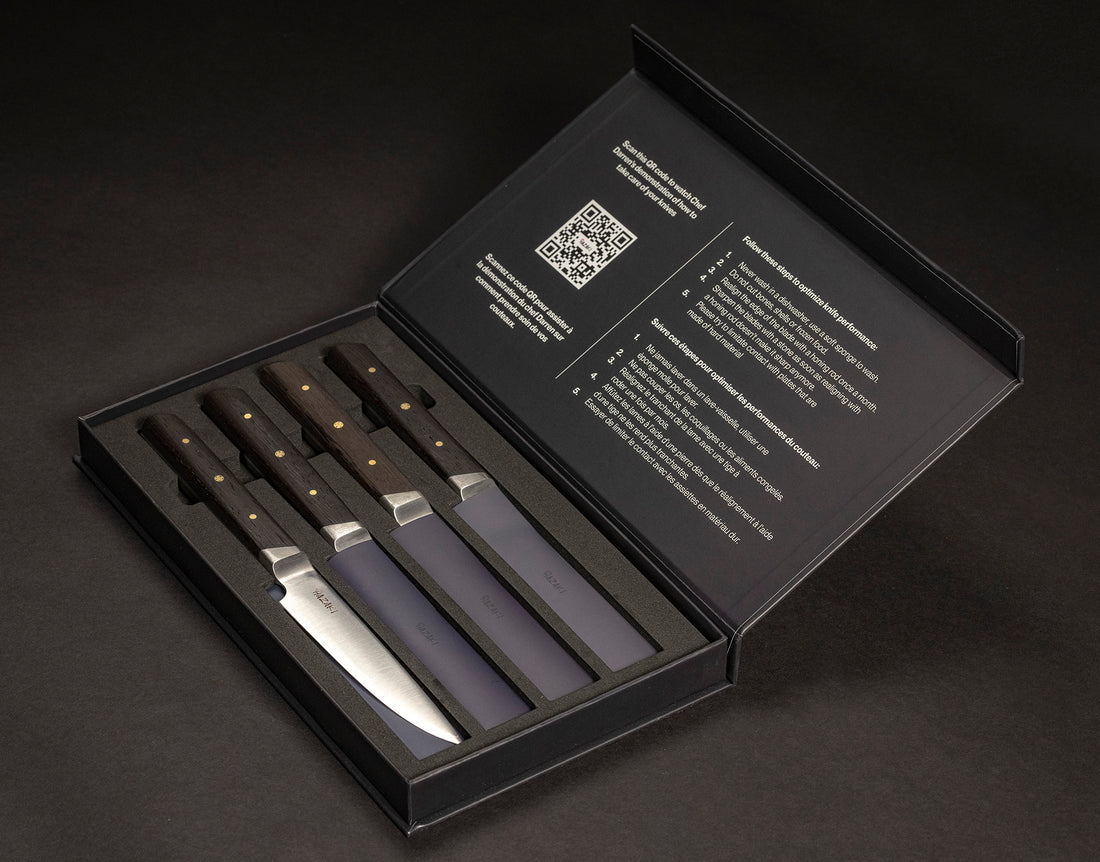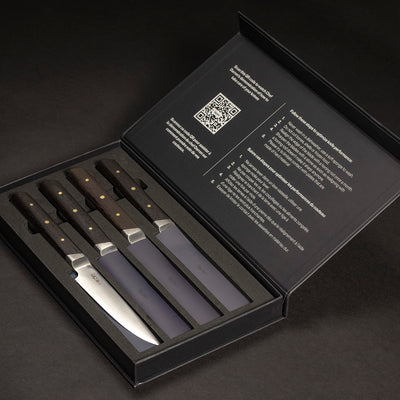 The Kaiju Steak Knives (Set of 4) - By Chef Darren MacLean
You can now own at home the steak knife that the renowned Chef Darren MacLean uses at all of his restaurants. Made with the highest quality standards, this table knife will cut your steak, fish or any vegetable like any knife you've ever used before. Forged in Seki City with the highest steel quality, the blade will hold its edge for a ridiculous period of time.
Scroll down to get more information on the collaboration, where the knife comes from and how to take care of it.
Blade forged in Seki, Japan
Handle handmade in Canada
Blade length : 140mm
Blade material : VG10 Clad
Rockwell : 61
Handle material : Tagayasan (Wenge)
Warranty : Lifetime
"LIFETIME WARRANTY on any manufacture problems

- FREE SHIPPING across Canada and the US for order of more than 150$CAD
- Shipping cost in Canada : 14.90$CAD
- Shipping cost in the US : 17.99$CAD
- International shipping cost : calculated at checkout"
INNOVATING WHILE RESPECTING JAPANESE TRADITIONS
Forged By Hand in Japan
Offering the best chef knives in the world is our goal at Hazaki and Japanese bladesmiths are recognized for producing the sharpest blades.
The family who forges our blades has been making katanas and knives for over 400 years. Needless to say, the blades from the Kaiju Series offer world-class cutting performance.
buy your own set now
ELEVATING CANADIAN WOODWORKING
Handcrafted in Canada
Japanese are the best for handling steel, but we Canadians are known for our woodworking expertise.
Not only do we have access to all types of amazing hardwoods at a low price, our woodworkers produce real works of art with them.
buy your own set now
Full care guide
Use & Care
Buying good quality knives is important, but taking care of them is even more.
If taken care of properly, our knives were designed to last generations.
LEARN how to use & care for your knives