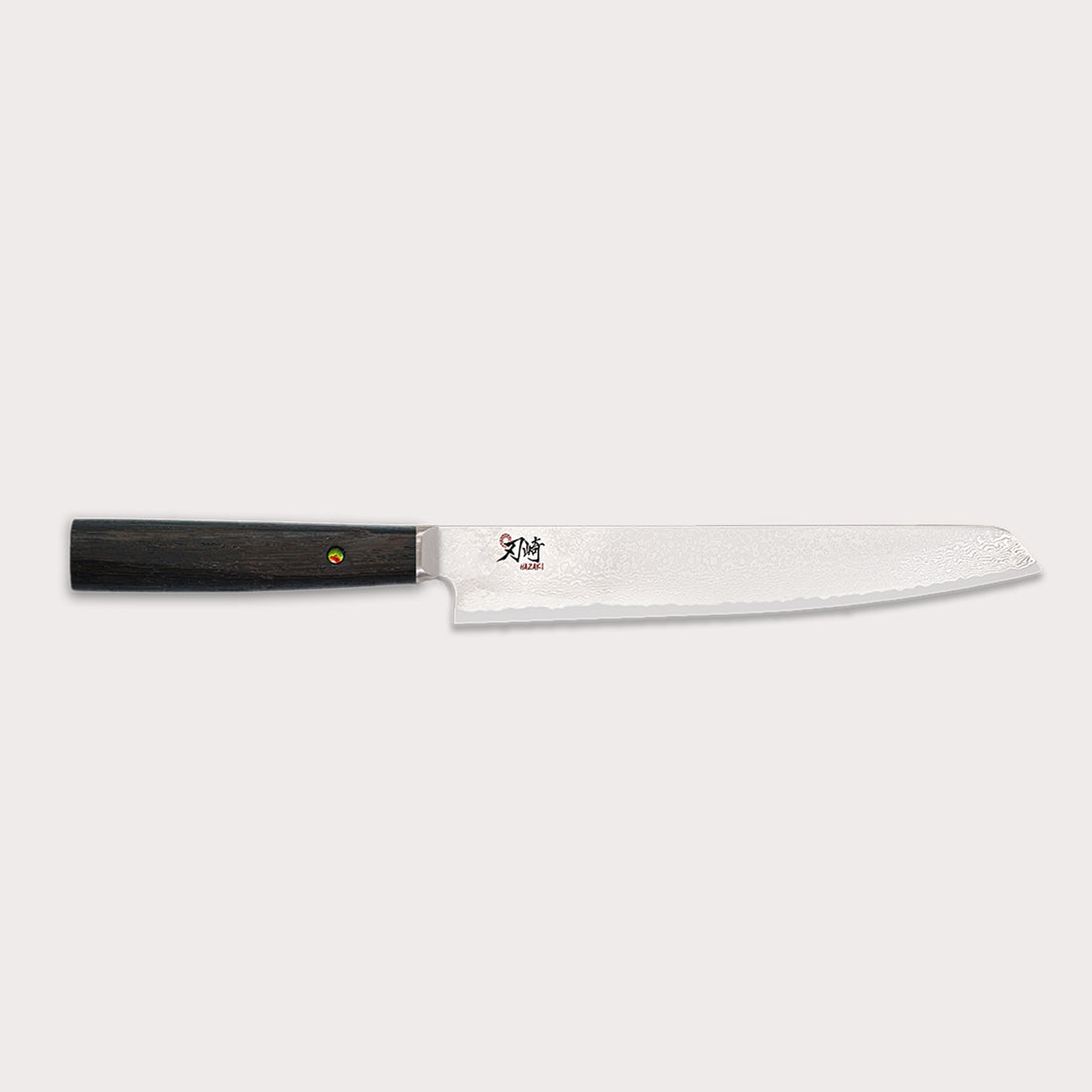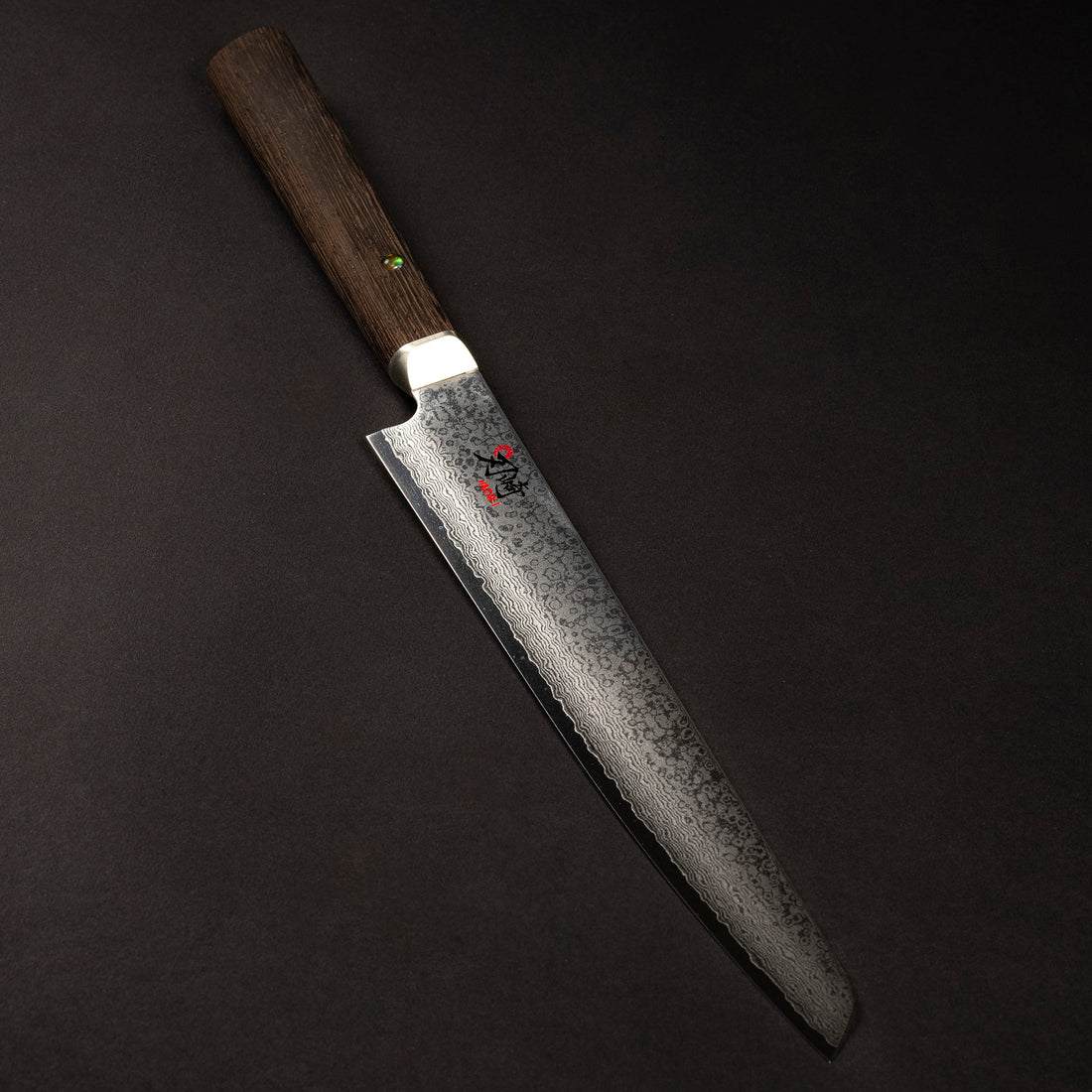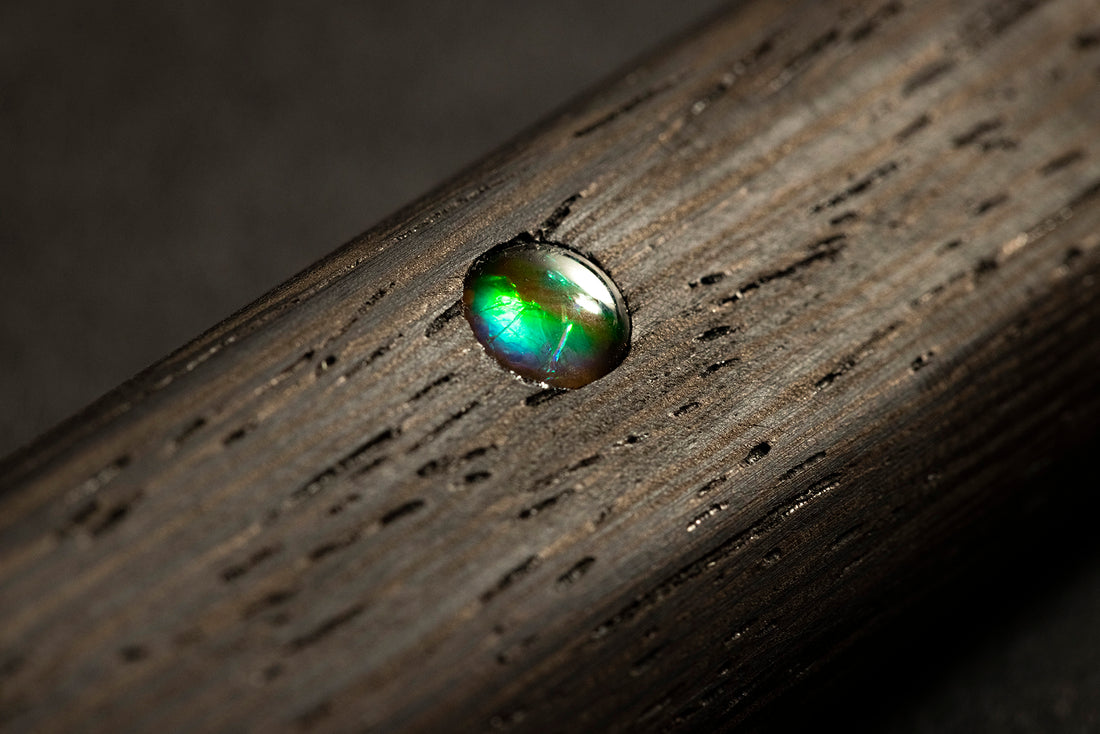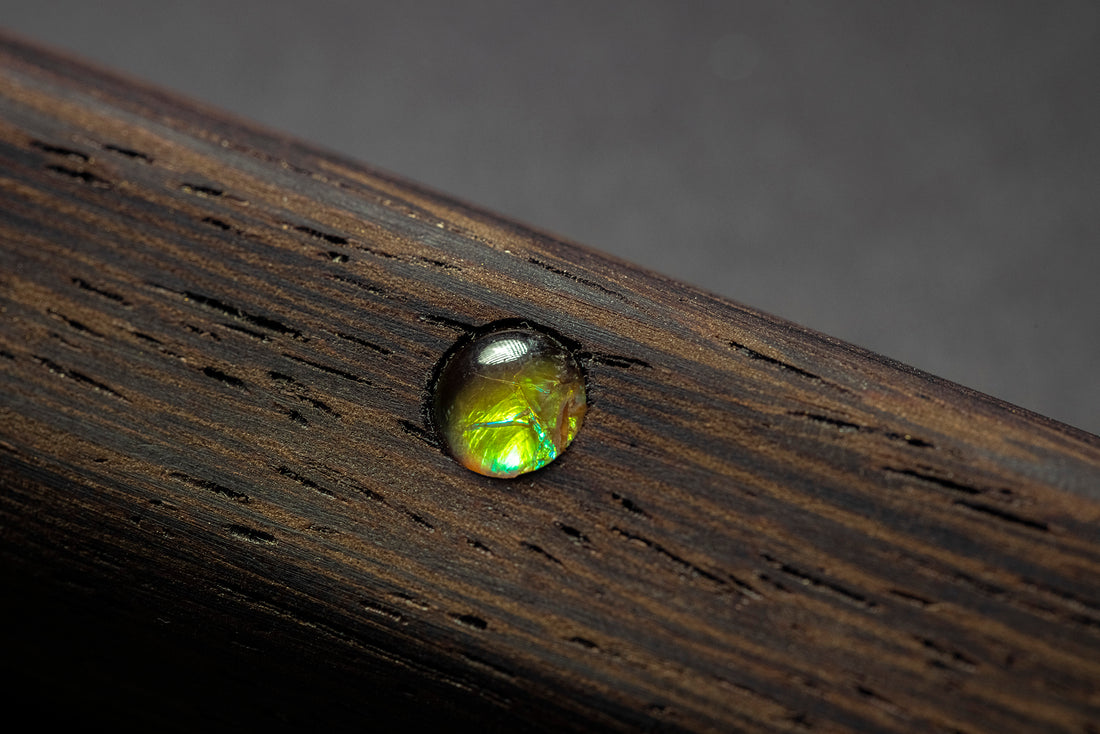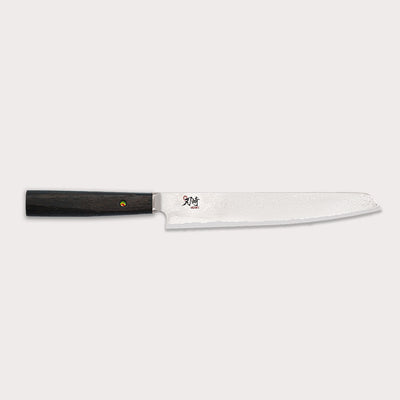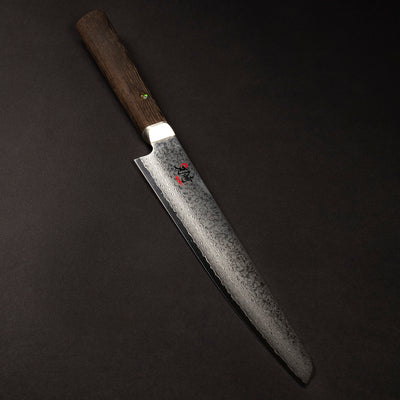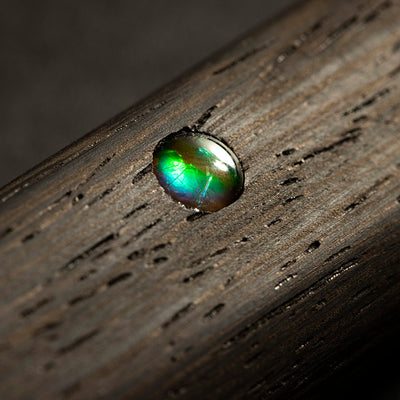 The Kaiju Slicer - by Chef Darren MacLean
You can now own at home the Kaiju knife that the world renowned Chef Darren MacLean uses at all of his restaurants. Made with the highest quality standards, this knife will cut fish and meat like nothing you've ever experienced before.
Scroll down to get more information on the collaboration, where the knife comes from and how to take care of it.
Blade forged in Seki, Japan
Handle handmade in Canada
Blade length : 210mm
Blade material : Damascus VG10
Rockwell : 61
Handle material : Tagayasan (Wenge)
Warranty : Lifetime
"LIFETIME WARRANTY on any manufacture problems

- FREE SHIPPING across Canada and the US for order of more than 150$CAD
- Shipping cost in Canada : 14.90$CAD
- Shipping cost in the US : 17.99$CAD
- International shipping cost : calculated at checkout"
Full care guide
Use & Care
Buying good quality knives is important, but taking care of them is even more.
If taken care of properly, our knives were designed to last generations.
LEARN how to use & care for your knives